Secret Santa 2019 – the roundup

4 minutes to read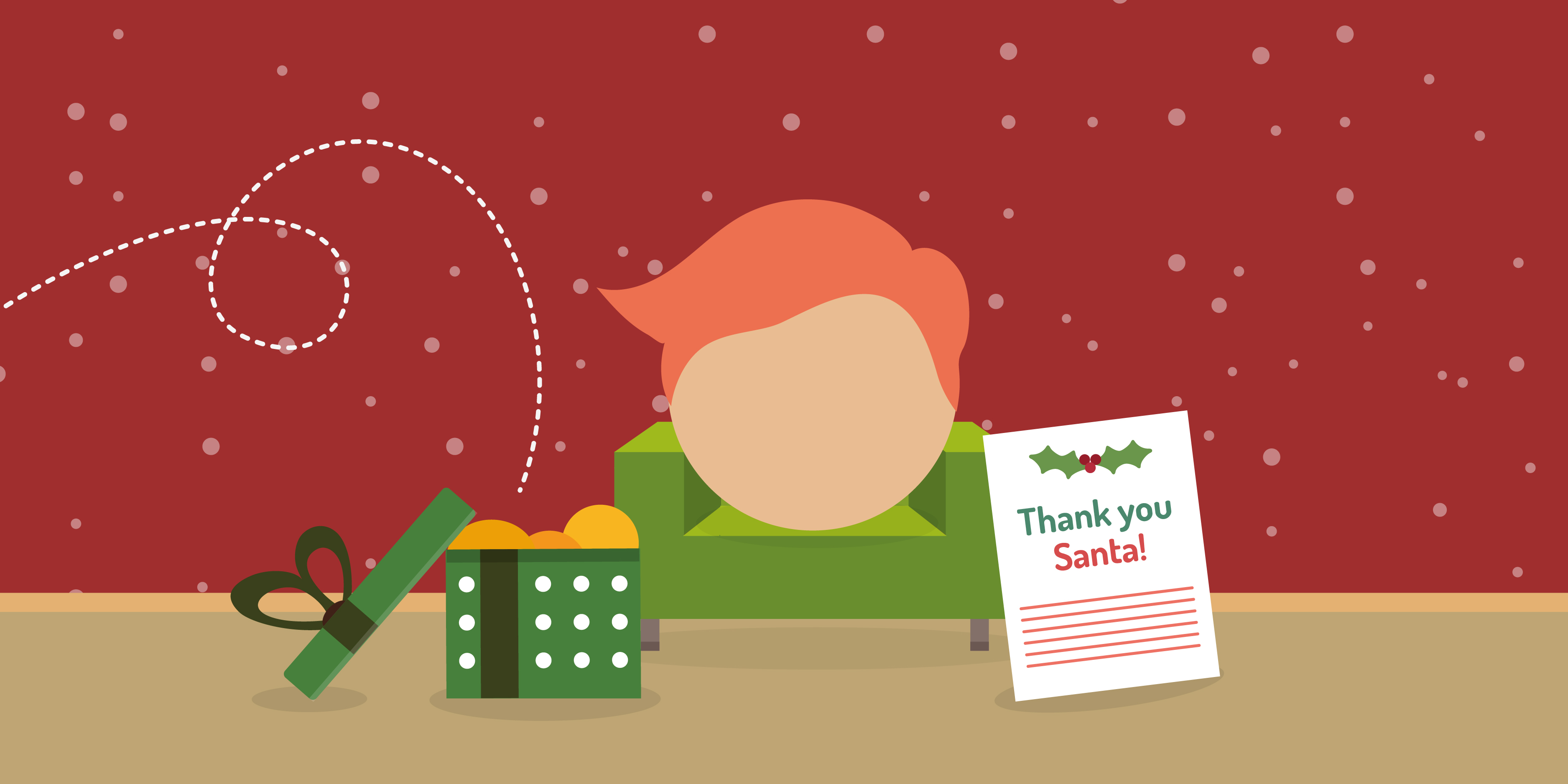 At Christmas, we worry that freelancers might miss the usual festivities that come with long-term workplaces and colleagues. That's why in 2019, our Secret Santa gift exchange returned for another year of festive fun.  As participant Andrew said 'It feels good to give anonymously and hope that I can bring a little joy to someone I don't know. It feels good to receive a gift that is a complete mystery.'
Key Portfolio employees, keen to spread some Christmas cheer to their fellow contractors, took the pledge to become someone's Secret Santa, promising to post them a thoughtful gift. Victoria told her Santa 'My kids were so excited that they were insisting I open my gift early but I waited until Christmas day.'
After signing up, we asked everyone a few quick questions (like their nightmare gift and favourite treats) to help their Santa get to know them better. It turns out that contractors love a whole spectrum of treats from plants, to fountain pens, candles to bow ties (novelty socks though, proved particularly nightmare-ish).
As is customary, all participants were randomly assigned a recipient to send a gift to and received a Secret Santa in return. As put by Paul – a participant this year, 'It's like being a child again, exciting and not knowing what you will receive!' While we advise a gift spend of around £10, there were no strict spending rules. Instead, we asked all participants to be thoughtful within their personal budget – and wow, how thoughtful they were.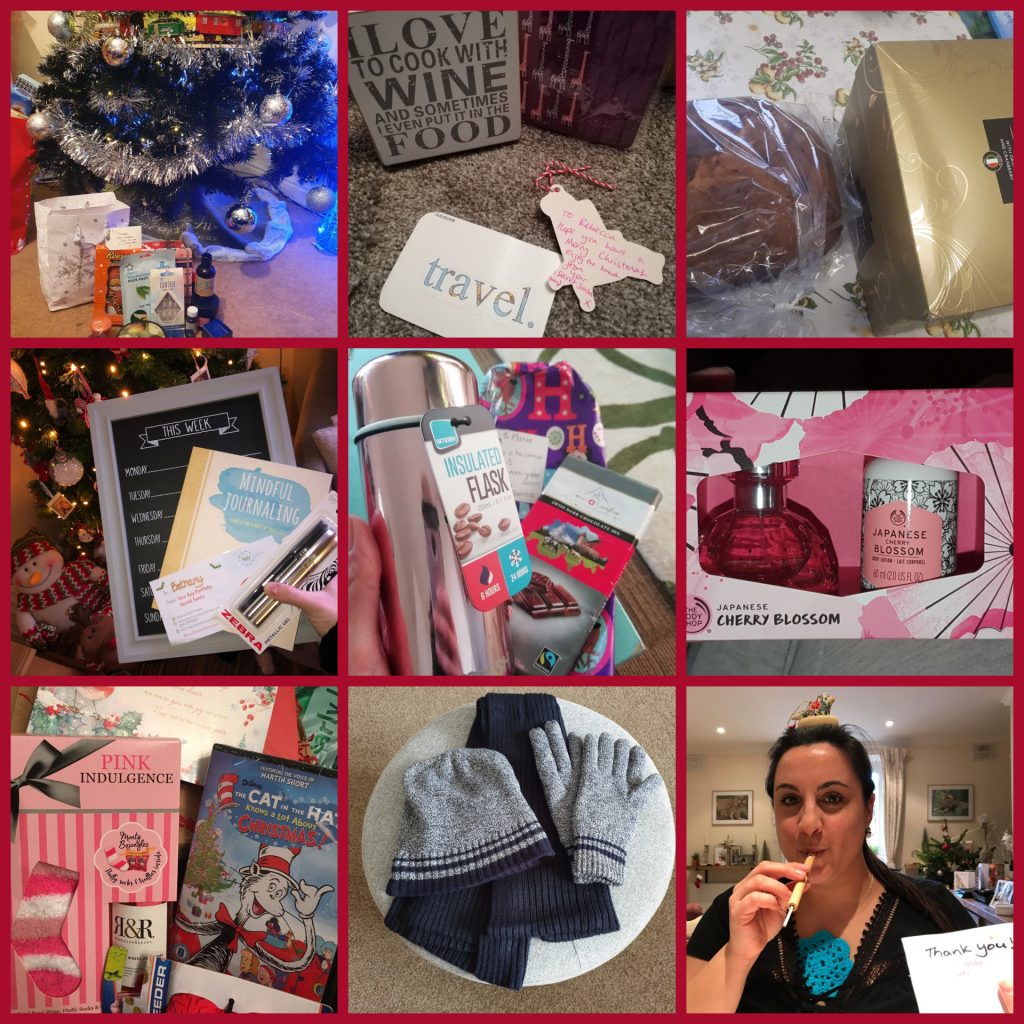 Francesca was delighted to receive a lovely homemade gift, amongst a host of other treats from her Santa "Thank you so much for the beautiful and thoughtful gifts I received. I'm assuming you made the little blue (my favourite colour!) coaster – very clever!" Francesca was also impressed that her Santa had taken a green approach with their wrapping "…the lack of plastic packaging made me smile from the envelope to the Christmas tree!" and it sounds like her Sister's dog had a brilliant time playing with the wooden whistle! 👇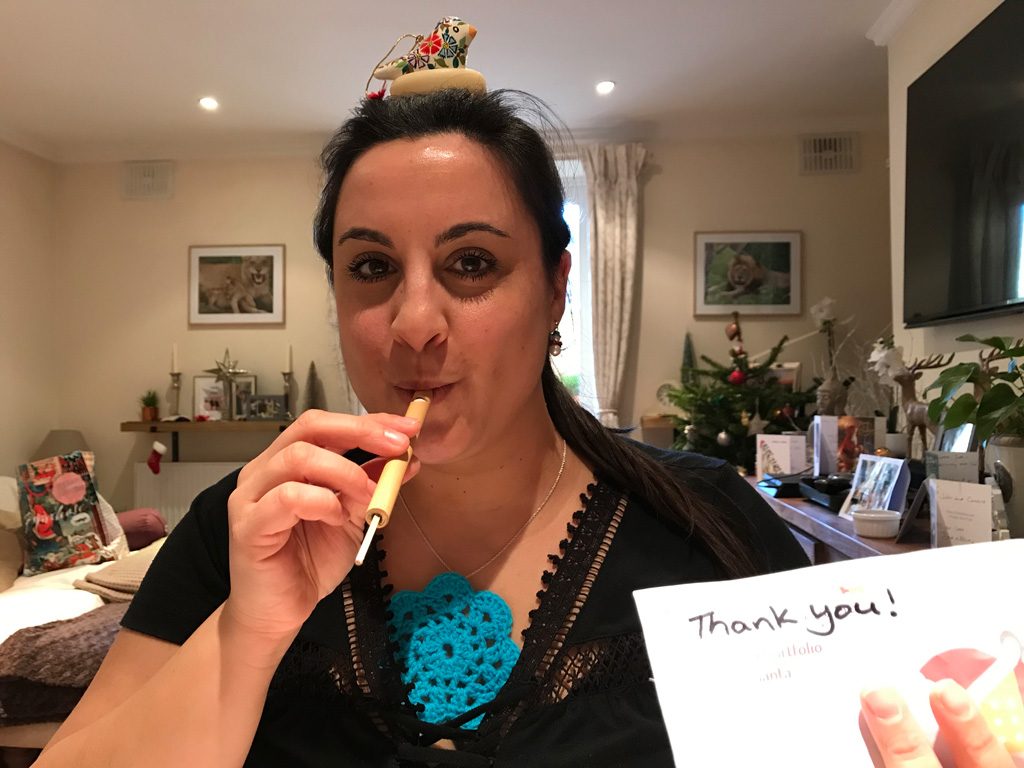 ⭐ We loved this photo of Francesca with her gifts – particularly the fact she is wearing her Christmas decoration. Francesca won the £50 Amazon gift card prize in our Secret Santa photo competition. Congratulations Francesca!⭐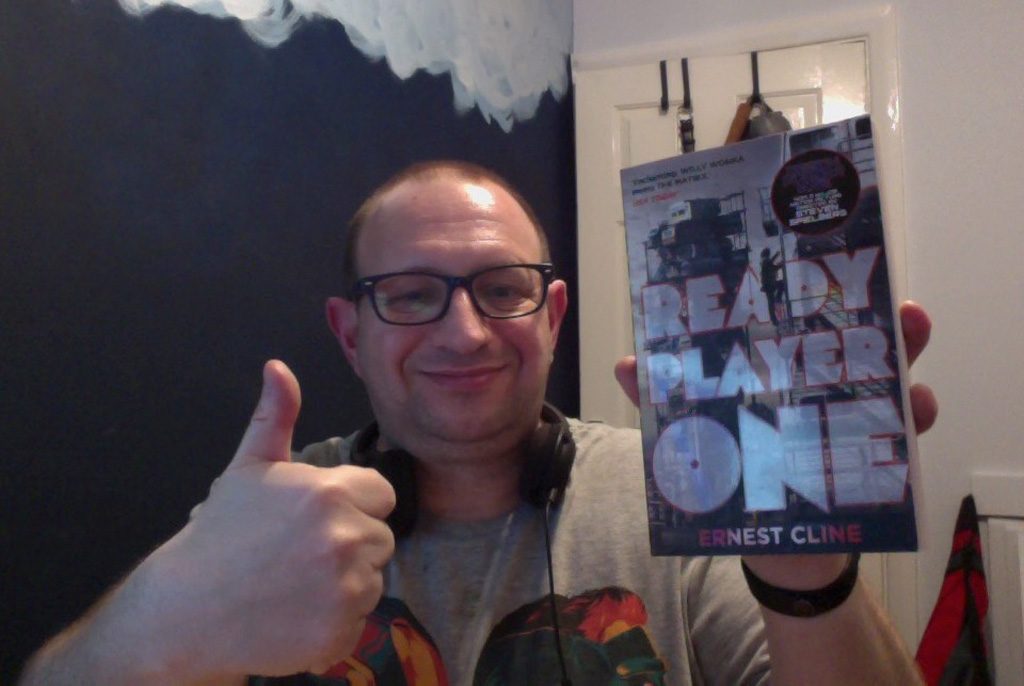 Richard received a copy of Ready Player One by Ernest Cline, he was really happy with his gift commenting "Wonderful book, I loved the movie – looking forward to reading this. Thanks!"
Caroline really enjoyed the whole Secret Santa experience, she told us "It enables individuals to feel part of a team and share an experience which may not be experienced when someone is working on short term or daily contracts. An individual may not be employed in an organisation long enough to be or feel included in team events such as Secret Santa, so having such an event arranged can make a difference". We were really happy to receive this feedback from Caroline and we hope that those of you who took part in Secret Santa feel the same way!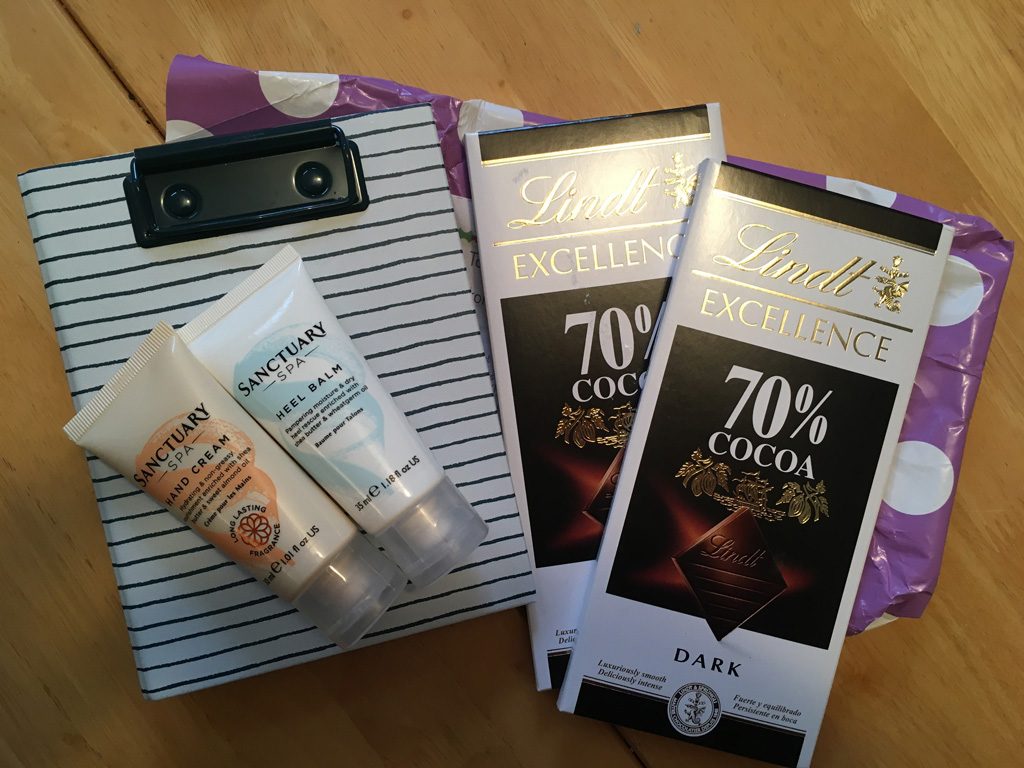 Some of our recipients were really spoiled and received not just one gift from their Santa, but a selection of two or even three items – how generous! Jill was really pleased with her collection of gifts, 'Thank you so much, Secret Santa! I love my assortment of gifts – you hit the nail on the head! Very thoughtful!'
We absolutely love organising Secret Santa each year and seeing all the stories of participants' kindness and generosity gives us a real warm fuzzy feeling. It certainly seemed to make our participants feel all fuzzy too, here are just a few of the comments they shared with us:
'I got a better gift than I ever did from my 'workplace' of 8 years!' – Odelle
'Enjoyed the challenge of finding an appropriate present and also very happy with mine. Think the system works really well' – Bethany
'It's been my third year, and I've always looked forward to the surprise' – Uta
'Because it was very nice to receive a present from a person that you don't know, it was very exciting to receive a parcel with a surprise present' – Victoria

Thank you so much to everyone who took part. Want to read more thank yous? Read the full list here