We're closed on the May bank holidays

2 minutes to read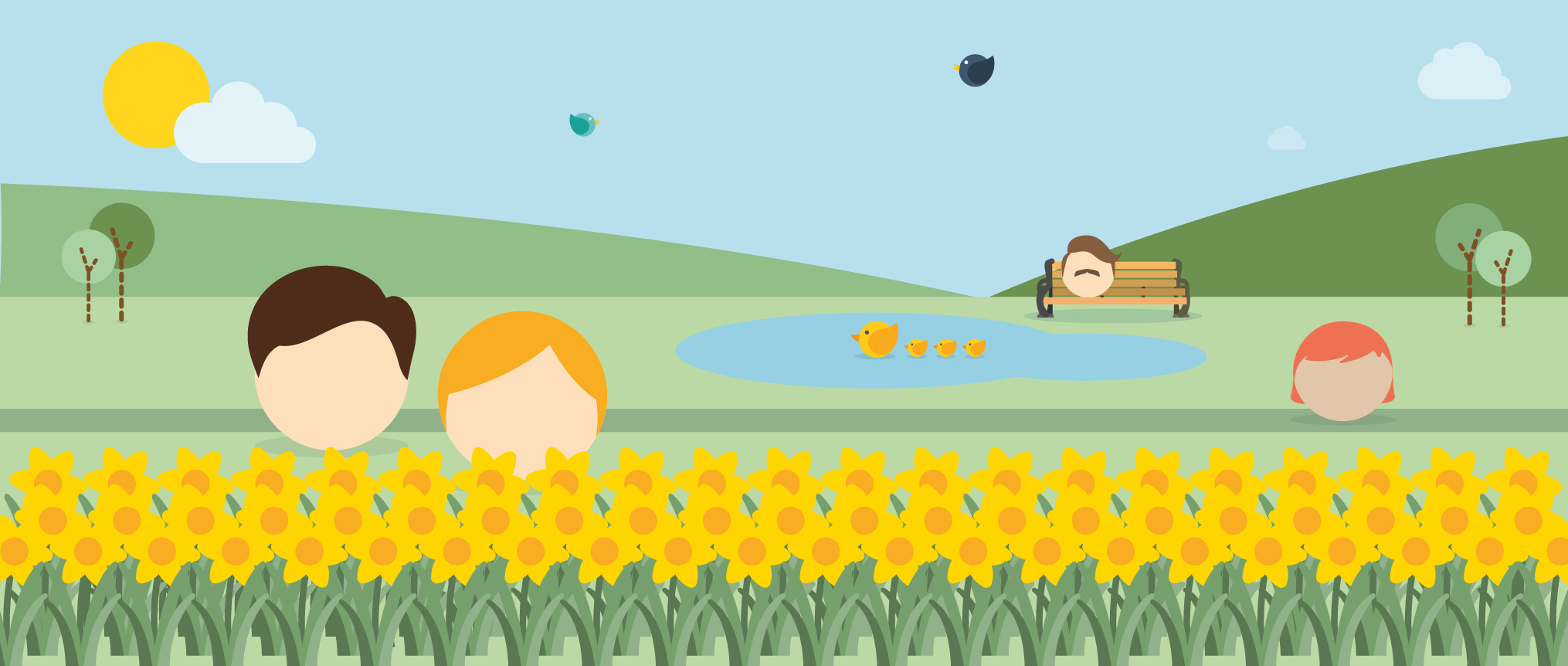 Spring has officially sprung – it's warming up outside, daffodils have popped up everywhere and as the days grow longer, some of the weekends do too. It's bank holiday season!
This is just a quick update to let you know that we'll be closed on Monday 1st May and Monday 29th May.
If you need us, feel free to drop us an email and we'll get back to you as soon as we're back at our desks. Alternatively, check out our support centre where we've answered lots of your questions already.
We hope you have a lovely, sunny bank holiday weekend. If you don't have any plans yet, you could always try one of these sometimes weird (but always wonderful) May Day traditions:
Wash in the morning dew –  Do you want a flawless complexion? Get yourself out to the garden first thing and wash your face in the dew. It's believed to have magical properties, but only before sunrise on May Day. In Edinburgh, legend has it that the very best dew is found by climbing Arthur's Seat.
Decorate a May Bush – In Ireland, the tradition of the May Bush lives on. Decorate a bush with whatever you can find – ribbons, streamers and all those painted eggshells left over from Easter. Display it outside and it's said to bring good luck, but you must be vigilant of rivals trying to steal it!
Take a dip in the North Sea at sunrise – Students from the University of St. Andrews are a hardy bunch. In a custom known as the May Dip, they make their way to the beach late on the 30th April for a jubilant celebration. Come sunrise, they plunge into the freezing cold waves of the North Sea.
Attend Padstow 'Obby 'Oss festival – Take a trip to Cornwall to join one of the most enduring and well-loved May Day celebrations. You're promised a vibrant mix of dancing, theatre, costumes, drums and singing, all leading up to a special appearance from the 'Obby 'Osses themselves.
Sing and dance in Wales – If you have a decent singing voice, you'll enjoy one feature of the traditional Welsh celebrations. Find a harpist or fiddler to accompany you and go round entertaining people. If you're good enough, you'll be rewarded with food, mead and if you're really lucky, money.
Dance around the Maypole – A popular way to spend May Day is to round everyone up for maypole dancing on the village green. All you need is a sturdy pole, bright ribbons and some enthusiastic dancers. You're sure to end up with either a complex but delightful weave of colours, or a disastrous tangle.
Enjoy the break. We're off to research the best route up Arthur's Seat…