Ebook – How to be a superhero supply teacher

2 minutes to read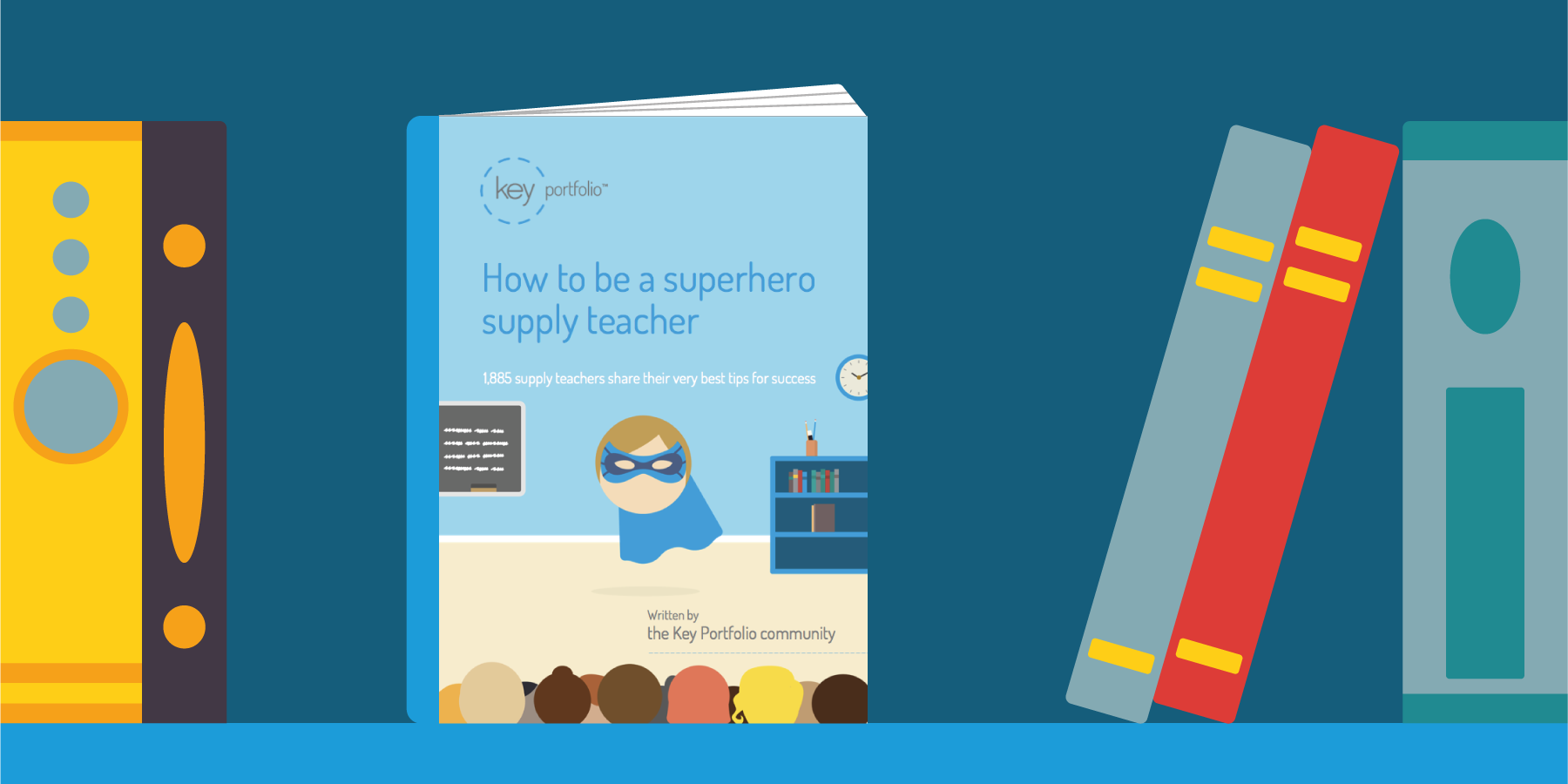 So you're a brand new supply teacher? You must be feeling really excited, but maybe a little daunted too. Even when you're completely confident with the teaching aspect, the temporary nature of the job adds a whole new dimension of challenges and considerations. It makes sense that you want to prepare for this as best you can, so you can focus on teaching. 
Key Portfolio employs thousands of experienced supply teachers in the UK. So, we rallied our community and asked them to share their very best tips and advice with you. Nearly 2,000 of them responded, and they're really invested in helping you nail that first assignment.
They explained what to wear, what to pack and what to ask when you arrive. They shared their favourite strategies for off the cuff lesson planning, as well as tried-and-tested behaviour management tactics for getting an unfamiliar class under control. They give a pretty good pep talk too, if you could use one. Plus – what's the optimum number of agencies to sign up with? How do you learn 30 kids' names before morning break? And why do you need to take tea bags to school with you?
Download the ebook to learn all of this and more.
There's about an hour's worth of reading in there and it's crammed full of helpful and supportive advice that you can use to develop a supply teaching style that works for you. Good luck – with all these fellow supply teachers rooting for you, you'll do great!