Fun lesson ideas from your favourite festive films

4 minutes to read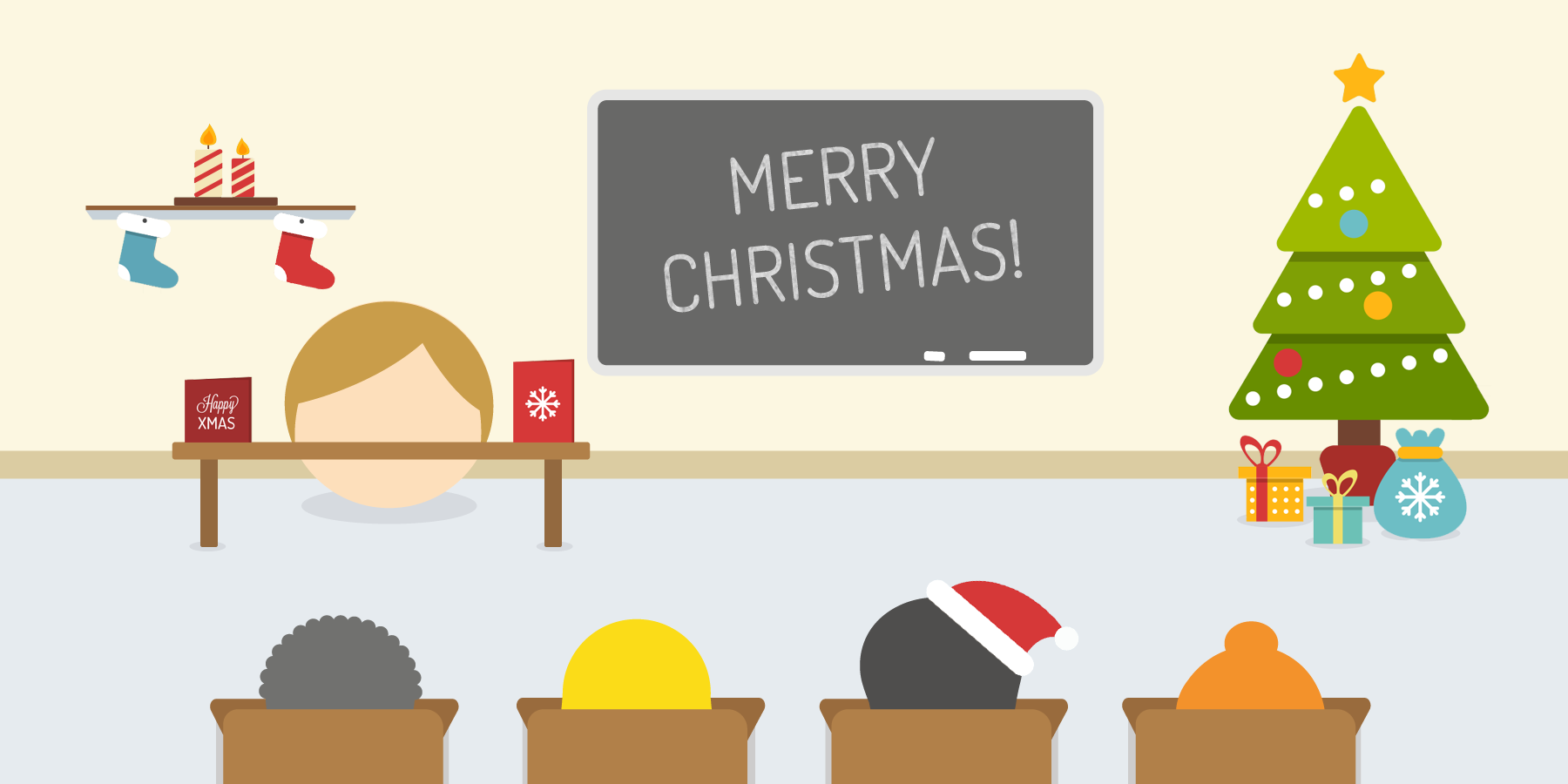 It's the most wonderful time of the year! And for supply teachers, 'tis often the season to organise some holly jolly yuletide activities to reward pupils for their hard work throughout the year – especially if you'll be moving on to another school at the end of term.
Festive DVDs make handy holiday treats, but it doesn't mean you need to abandon learning altogether. In fact, you can even build a lesson plan around them! We've collated a few fun, seasonal ideas to help students of all ages get the most out of their favourite Christmas films. Why not add them to your bag of tricks during the lead-up to the holidays?
Quick disclaimer: the films mentioned are all rated PG, so may not be suitable for all age groups.
Home Alone
It's hard to believe the film that made Macaulay Culkin a star turns 25 this year. This amusing tale of resourceful, eight-year-old Kevin, accidentally left at home while his family go off on holiday, has become a firm festive classic. Of course, it's all fun and games to begin with, but when Kevin realises that two dim-witted crooks plan to rob the house, he has to get very creative to protect the family home with a series of awesome booby traps.
Kevin uses all kinds of simple household items to outsmart the Wet Bandits, including using the conductivity of a door handle to burn their hands and a pendulum to lob paint cans at them. Also, he relies on our good friend gravity to ensure the crooks get their comeuppance. Christmas is saved!
Over on TES Resources,  there's a few downloads that can help you spin those burglar-baiting activities into learning experiences. How exactly do you calculate the swing of a pendulum? How does metal conduct heat? And what exactly is gravity, anyway?
There's also a few specifically Home Alone-themed resources, like a build-your-own alarm system, a Key Stage 3 worksheet for watching the movie in French, and even a 'battle plan' for laying out security cameras in Kevin's home that has the added secret benefit of teaching about how to measure angles.
National Lampoon's Christmas Vacation
In this hilarious yuletide classic, poor old Clark Griswold (Chevy Chase), risks his sanity trying to plan the perfect family Christmas. Of course, things quickly go awry when his oddball extended family arrive for the holidays. Merry mayhem ensues – between burning the Christmas tree, ruining the turkey and kidnapping his own boss, nothing seems to go right for Griswold.
In one of the film's most memorable scenes, Clark spends hours encasing the house in an over-the-top cocoon of lights with the density of Santa's beard, designed to dazzle the entire neighbourhood into submission. However, after all his hard work, when Clark flicks the switch, inevitably nothing happens – he's forgotten to plug it in.
If this strikes you as an ideal way to introduce a lesson on electricity, Teaching Ideas have loads of great resources for a range of age groups, and BBC Bitesize cover a range of electricity-related learner guides, for young and old.
Elf
Another Christmas cracker! Will Ferrell is a hoot as Buddy, a human raised by the wonderful elves of the North Pole, who decides to set off and find his real human dad. On his adventure to the Big Apple, Buddy winds up working in a toy store and surprises everyone with his amazing Christmas decorating skills.
In one of the film's standout scenes, Buddy secretly stays inside the mall at night to decorate the whole store for Santa's arrival. After pulling an all-nighter, he reveals the fruits of his labour – a stunning, multi-coloured festive panorama, crafted out of toys, home-made decorations and pretty much anything he can find. If you think this might inspire your pupils, it just so happens that Lego Education has a neat guide to building a Lego Christmas tree, complete with decorating tips. And to make the classroom extra-festive, Twinkl has a pack of free downloadable, printable Christmas decorations, as well as a guide to making cut-out paper snowflakes.
For extra fun, you could even start a sing-a-long, just like Buddy and Jovie. You needn't limit yourself only to the soundtrack to Elf, however, since The Guardian Teacher Network has gathered together a selection of ways to introduce carol singing into the classroom. From the Muppets to Wizzard, there's something to get every age group into the festive spirit.
After all, the best way to spread Christmas cheer is singing loud for all to hear!