Secret Santa 2018 – the roundup

4 minutes to read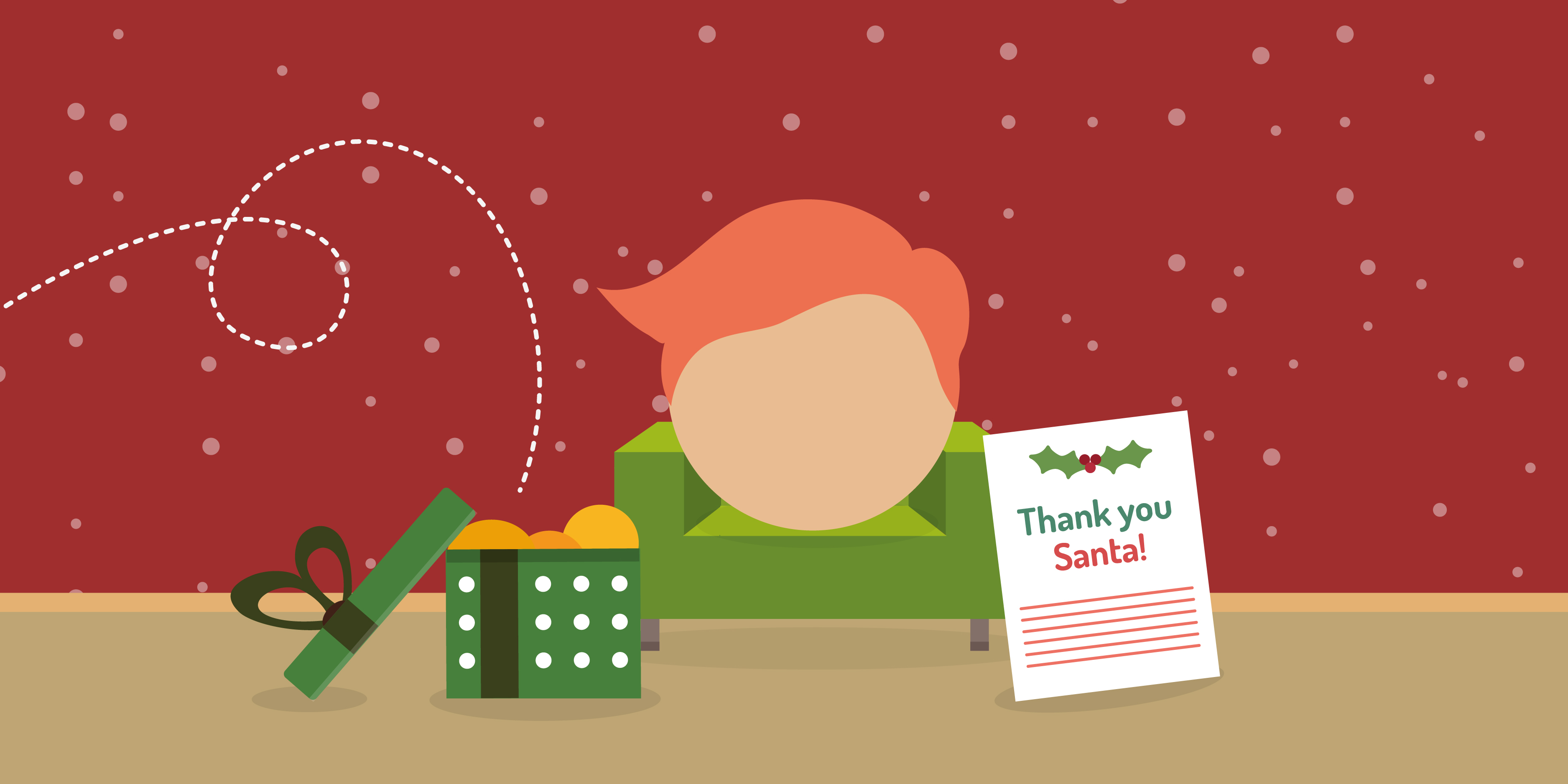 At Christmas, we worry that freelancers might miss the usual festivities that come with long-term workplaces and colleagues. That's why in 2018, our Secret Santa gift exchange returned for another year of festive fun.  As participant Luke said 'It's great fun and supply teaching can leave a chap without employment-based Christmas fun!'
Key Portfolio employees, keen to spread some Christmas cheer to their fellow contractors, took the pledge to become someone's Secret Santa, promising to post them a thoughtful gift. Gabriela told her Santa 'I was waiting for your present like a little child, I was so excited!'
After signing up we asked everyone a few quick questions, like their nightmare gift and favourite treats to help their Santa get to know them better. It turns out supply teachers love a whole spectrum of treats from plants, to fountain pens, candles to bow ties (novelty socks though, proved particularly nightmare-ish).
As is customary, all participants were randomly assigned a recipient to send a gift to and received a Secret Santa in return. As put by Nicola – a participant this year, 'Everyone loves a surprise…Right?!' While we advise a gift spend of around £10, there were no strict spending rules. Instead,  we asked all participants to be thoughtful within their personal budget – and wow, thoughtful they were.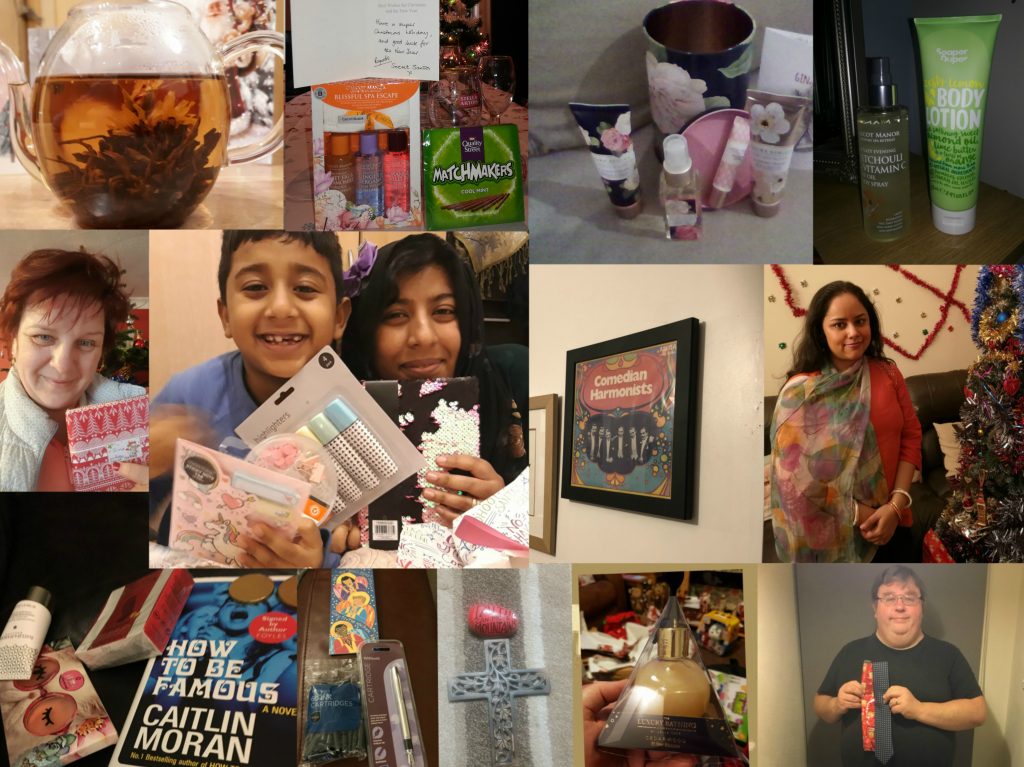 Luke, a music fan and barbershop singer received a "Comedian Harmonists" LP from his savvy Secret Santa. 'Thank you very much. You nailed it!' he said, 'You combined my love of a Capella singing, vinyl and Germany! I look forward to listening to the "Comedian Harmonists" LP when my new amplifier arrives next week!' As you can see, Luke loved his gift so much, it's made his wall! 👇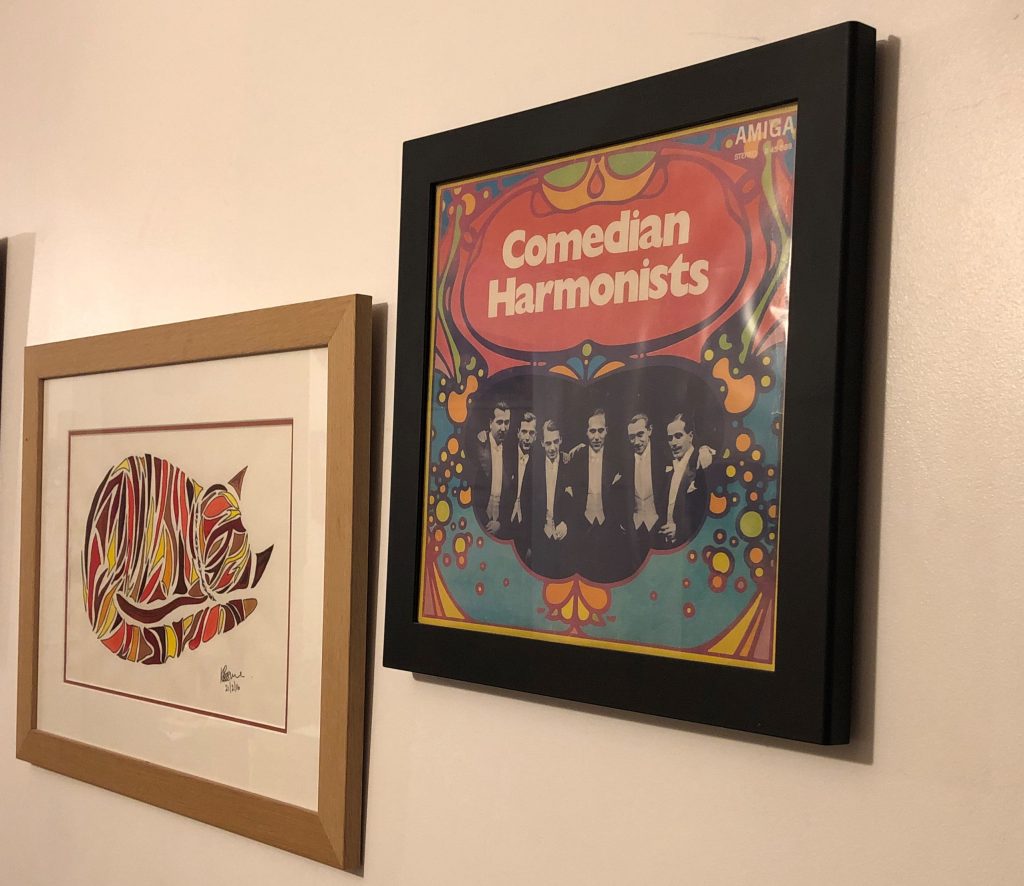 Thakmina a Teaching Assistant with a passion for colourful stationery was thrilled to receive a lot of it! She said 'Really loved the gifts, just what I requested- very useful for me as a Teaching Assistant. Even little brother was excited over gifts and helped unwrap them.'
⭐ We love this photo of Thakmina and her brother so much it won the £50 Amazon gift card prize in our Secret Santa photo competition. Congratulations Thakmina!⭐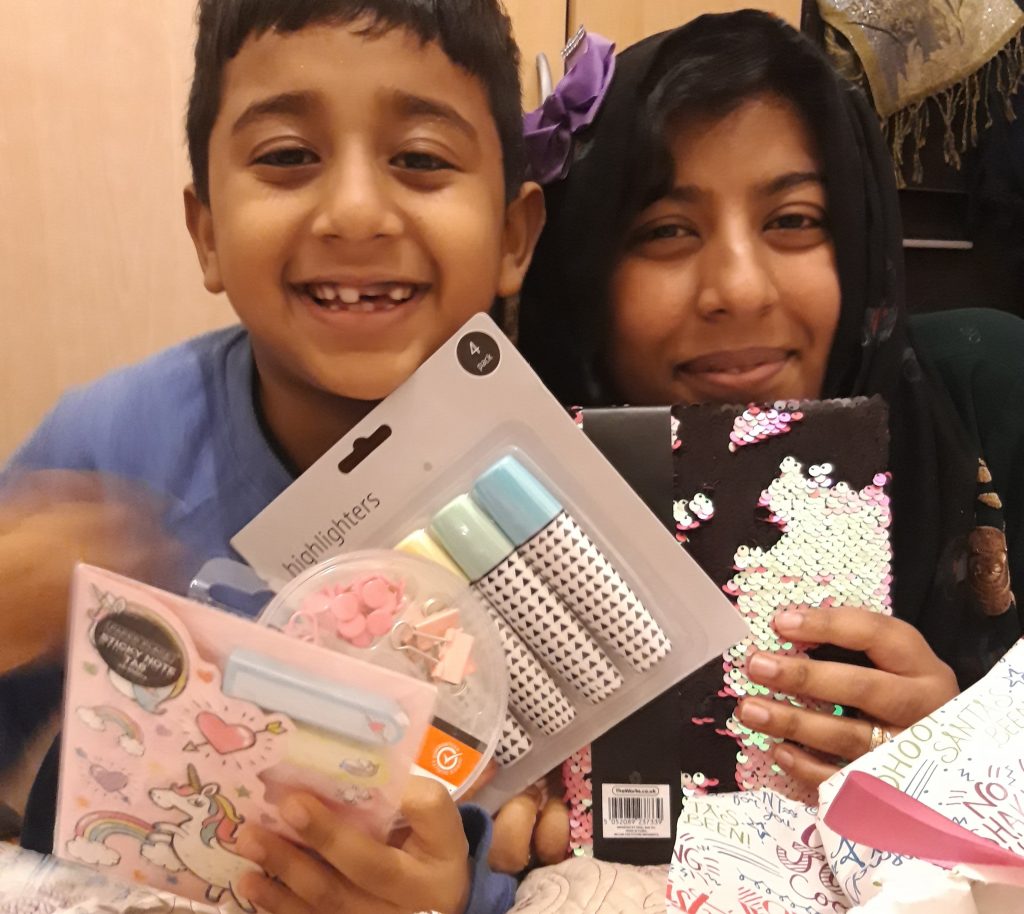 Maria, who let her Secret Santa know she enjoyed 'drinking loads of tea 😊' loved the Christmas surprise of a beautiful Abloom tea. She said, 'Thank you so much for your gift. The delicious black tea will warm me during the cold days of Christmas! I hope you have received yours too! Have a merry little Christmas and may the new year be kind to you and your family xx'. Doesn't it look pretty?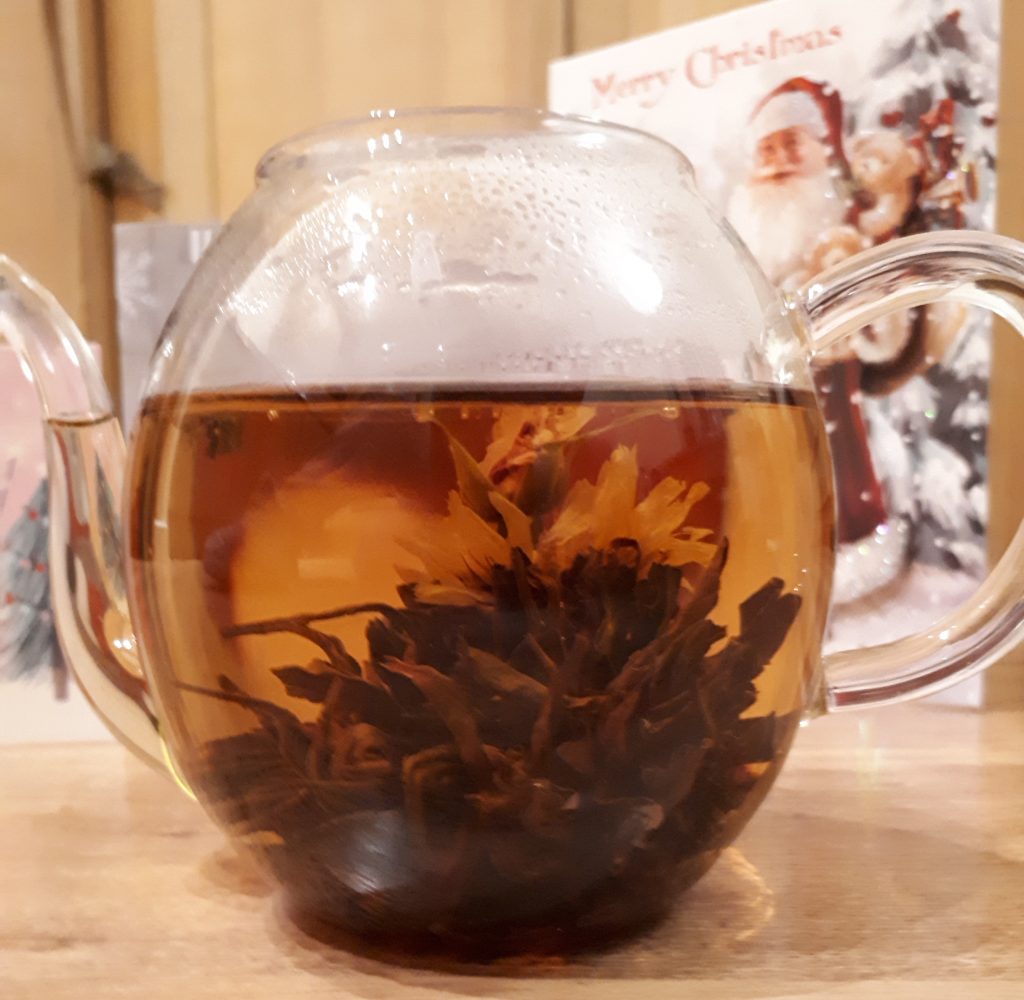 Margaret who describes herself as a 'compulsive list maker' was delighted with her beautiful desk set, 'thank you for the present – just what I need to be more organised. The desk set is the nicest I have seen. It looks lovely – the brass and olive green – but it will also do efficiently what is needed.'
We absolutely love organising Secret Santa each year and seeing all the stories of participants' kindness and generosity gives us a real warm fuzzy feeling. It certainly seemed to make our participants feel all fuzzy too, here are just a few of the comments they shared with us:
'It's a really nice idea because I see it as a gift from my colleague.' – Toro
'I think it's a lovely thing to do and I love taking part in it. I look forward to doing it.' – Heidi
'It's a great idea…I loved sending out a gift to someone I'd never met. It's the proper sense of giving at Christmas.'  – Jenny
'I enjoyed buying a gift for a colleague (even if unknown) who deserved a present for all the hard work we do as Supply Teachers, Teaching Assistants and Cover Supervisors.' – Kristina
'It's something nice to do for others – working for any agency you may not have regular people you work with, so this covers that gap. ' – Hamira
'It made me feel like I was part of a team' – A.C
'It's good to be a part of something involving other supply employees, even though you haven't met them.' – Yvonne
'I will definitely take part in Secret Santa again next year as I love giving gifts to people. I love to make people happy.'  – Ronita
'It's great to recognise that supply teachers are part of a community of colleagues who are not always part of the school activities and to organise these festive activities ourselves. (With Key's help of course!)' – Derek

Thank you so much to everyone who took part. Want to read more thank yous? Read the full round-up of notes.