We're here to support your career
Add the advantages of employment to the freedom of contracting with Key Portfolio, an Umbrella Company you can depend on.
Contracting advice
Get expert help with all things contracting. Tax, proof of income, mortgages, right-to-work… whatever it is, just pick up the phone.
A safety net
We can sort you out with benefits like sick pay, maternity pay and paternity pay. It's nice to know they're there when you need them.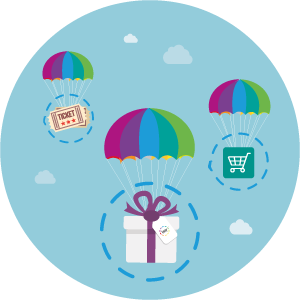 Perks and discounts
A package of perks and discounts to use at work and home. Exceptional savings on shopping, restaurants, travel and lots more.
Centralised income
Got more than one agency? We make it simple. All payments are handled together: one tax code, one payslip, one pay day and one P60.
Payroll you can rely on
Around here, Friday means pay day. It just happens; on time, every time. You can join our pension scheme and claim certain work-related expenses too.
Community spirit
You'll be part of our friendly community of contractors, instantly gaining thousands of colleagues. We'd love to have you on board.
---
I enjoyed working with you, hope to join again in the future.
Thokozire Jumbe, June 2019
Thank you for your services. My payments were straightforward and sorted very suitably by you. Agencies who used you as my pay package were great to work with.
Contractor, June 2019