How to save even more this Christmas with Portfolio Perks

3 minutes to read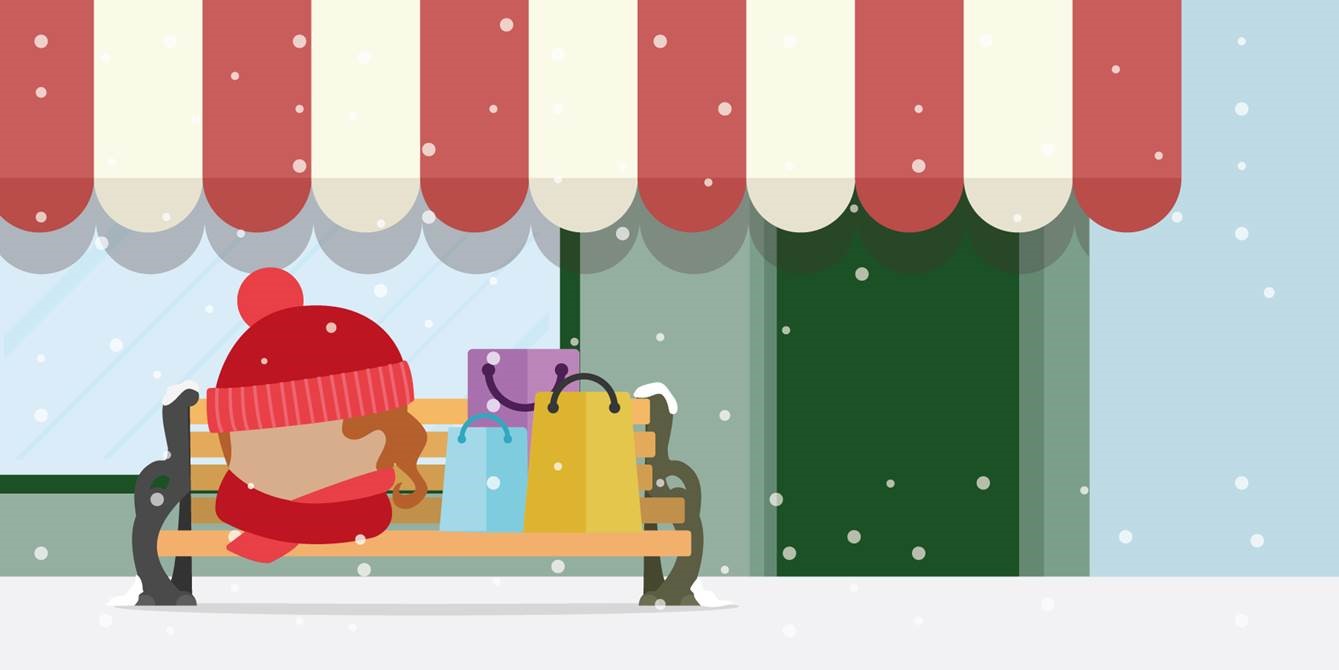 The Black Friday madness has arrived, giving the green light on the Christmas shopping season. Cue the long checkout lines, rushing around in a whirlwind of panic and attempting to grab as many bargains as possible before the clock strikes midnight.
Don't worry, we've got some tried and tested tips to help you maximise your savings – from Black Friday through to the New Year sales – with Portfolio Perks.
Grab some discounted gift cards
Your favourite shop has some unmissable discounts? Excellent news – but we're going to let you in on a secret. You can save EVEN MORE if you buy a discounted gift card first and use it to make your purchases.
Once you've logged into Portfolio Perks, head to the gift card section to see the list of retailers. Pick out your favourite shop, or a retailer that has some particularly tempting deals, and buy a discounted gift card. The card will be emailed to you instantly. You can then use it to buy whatever you want from that shop and it means that everything you buy is already discounted by up to 12% PLUS you still get the saving you've spied in their sale.
Alternatively, if you have someone particularly hard to buy for on your Christmas list, choose a shop you know they love, buy them a gift card and get a sneaky saving for yourself.
Check Portfolio Perks before shopping online
If you're hitting the sales from the comfort of your home, check Portfolio Perks before you hit the 'buy' button to see if you can earn cashback on your purchase. Cashback is little bonus that's paid back to you in cash after you've made a purchase from a retailer's website.
There are over 1,000 retailers offering cashback on Portfolio Perks, covering everything from clothing, beauty and homeware to travel, utilities, events and gadgets. You especially won't want to miss out on the cashback deals if you're making the most of the sales with a big purchase such as next year's summer holiday or a new TV.
Double discounts
Some retailers offer discounted gift cards that can be spent at their online store AND they also offer cashback for online shopping. In these cases, you can get a double discount – a reduced gift card PLUS cashback on your purchase.
Tell your family
If anyone else in your household is scouring the sales, let them know about Portfolio Perks. Use the 'Share' button that you'll find on every retailer's page to send them a special link. When they click on it, they'll be taken to the store's website where they can make their purchase as normal. The only difference is, you'll earn cashback on everything they spend. Perfect to help you save up for a family day out or special treat in the New Year.
Boosted cashback
Portfolio Perks gives you double cashback on the first £100 you spend each month. If you're planning a big shopping spree at various retailers, get strategic about the order you do it in. Aim to spend your first £100 each month on the store that offers the highest cashback rate. And if it's close to the end of the month and you've already spent £100, consider holding off a day or two before you make your next purchase.
Be the organiser!
It's party season – if there's a night out on the cards, check Portfolio Perks to find out which restaurants are on there. If you book a table at a restaurant for a group of friends, you can get cashback for each person. And lots of local restaurants offer huge discounts, especially for midweek meals.
Haven't activated your perks yet? Here's how…
Once you've joined Key Portfolio you can activate your perks online. Log into your account, click on Portfolio Perks and follow the instructions from there. Once you're all set up, take some time to explore each section of the site and familiarise yourself with the types of retailers that are on there.
Happy shopping!